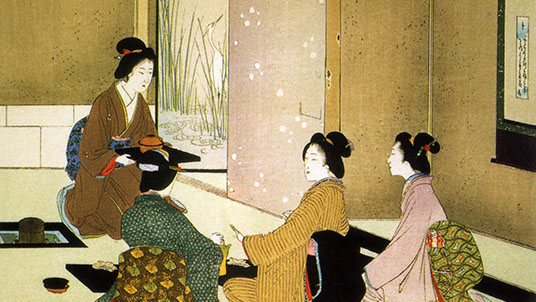 You have ordered the tea and your meal has come to an end. Hopefully, the sushi was to your satisfaction and you enjoyed the food. Better yet, you might still feel a tiny twinge of hunger so that you will soon come back for more.
Thank you for joining me on a tour of the history, craft, art, and science of sushi. Thank you for allowing me to share with you my passion for sushi and some scientific insights into why there are so many health benefits from eating it.
I hope that my story has stimulated, challenged, and encouraged you to explore on your own, 'steal from the master', and engage yourself in searching for new sushi experiences and experimenting with it in your own kitchen. I did not tell you everything; there is much more out there for you to discover and invent.
The sushi food culture may be old and venerable, steeped in its own traditions and etiquette. It may be composed of ingredients that are rich in subtle flavours and aromas and others that may seem strange to some. Special equipment and serving pieces may be used for its preparation and presentation in esthetically pleasing arrangements.
But let me remind you that, when all is said and done, the art of sushi consists of nothing more than slicing raw fish, boiling rice, and eating the two together.